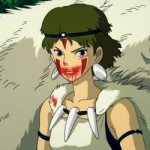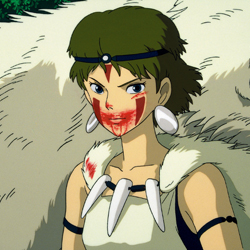 PRINCESS MONONOKE
(MONONOKE-HIME)
1997, Hayao Miyazaki, Japan, 134 min.
Fri, Jul 20th at 6:00pm
Sat, Jul 21st at 3:00pm
Wed, Jul 25th at 6:00pm
For tickets and info click here
Gene Siskel Film Center
164 North State Street
Chicago, IL 60601
(312) 846-2600
siskelfilmcenter.org
Working at the height of his powers, director Miyazaki poured all the skills of his art into this magnificent epic of mythical history set at the dawn of mankind's Iron Age, when humans and the spirits of nature battled it out for mastery of the earth. Young hero Ashitaka saves his village by slaying a demon with a body of writhing snakes. Marked by a curse as a result, he searches far and wide for the source of the evil, and faces gods, devils, fantastical life forms, and a beautiful girl who rides the back of a gigantic she-wolf. 35mm. (BS)
On Friday in Japanese with English subtitles. On Saturday and Wednesday in English with voices by Billy Crudup, Claire Danes, Gillian Anderson, Minnie Driver, Billy Bob Thornton, Jada Pinkett Smith, and John DiMaggio.
Locke Peterseim, film critic for Hammer & Thump at Open Letters Monthly, will lead a discussion after the Friday screening.