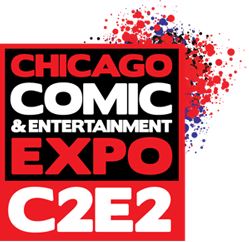 C2E2 2015 will take place on April 24-26, 2015.
http://www.c2e2.com
The Chicago Comic & Entertainment Expo 2015 is being held in the South Building at McCormick Place located at 2301 S. Lake Shore Drive in Chicago, Illinois.
The Chicago Comic & Entertainment Expo – also known as C2E2 – is a convention spanning the latest and greatest from the worlds of comics, movies, television, toys, anime, manga and video games. Bringing the best of popular culture to Downtown Chicago, C2E2's show floor is packed with hundreds of exhibitors, panels and autograph sessions giving fans a chance to interact with their favorite creators and screening rooms featuring sneak peeks at films and television shows months before they hit either the big or small screen!