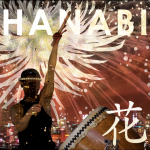 Hanabi | Celebrating 15 Years of Ho Etsu Taiko
July 28, 2012
2pm and 7pm
Reva and David Logan Center for the Arts
915 East 60th Street
Chicago, IL 60637
Buy Tickets at http://www.brownpapertickets.com/event/244275
Ho Etsu Taiko Website
Ho Etsu Taiko brings a passionate energy and lively spirit to the rich tradition of taiko drumming. Ho Etsu means 'a way to spread joy', and this idea centers our philosophy. We bring a bright, energizing sound to the stage to infuse taiko's cultural legacy with new vitality, bridging the tradition through fresh experiences and influences.
Ho Etsu formed in 1997 at the Midwest Buddhist Temple in Chicago's historic Old Town neighborhood. The original Midwest Buddhist Temple taiko group was the first ensemble in Chicago, born in the 1970s during the earliest wave of Japanese-American taiko. From these deep roots, Ho Etsu blossomed into one of the most dynamic and exciting taiko ensembles in the city.
This July, Ho Etsu invites you to help us celebrate our 15th Anniversary. Appropriately named HANABI ('fireworks'), this concert will introduce you to our explosive sound and striking compositions. In addition, we are also very excited to be joined on stage by one of our earliest mentors, Kiyoshi Nagata, and his Toronto-based professional taiko and music ensemble, Nagata Shachu.
Ho Etsu finds great joy in learning, studying and performing taiko and we can't wait to share our passion with you.
Guest Artists:Please join us on July 28th at 2:00PM and again at 7:00 PM as we commemorate our 15th anniversary!
Nagata Shachu – Toronto's professional taiko and music group