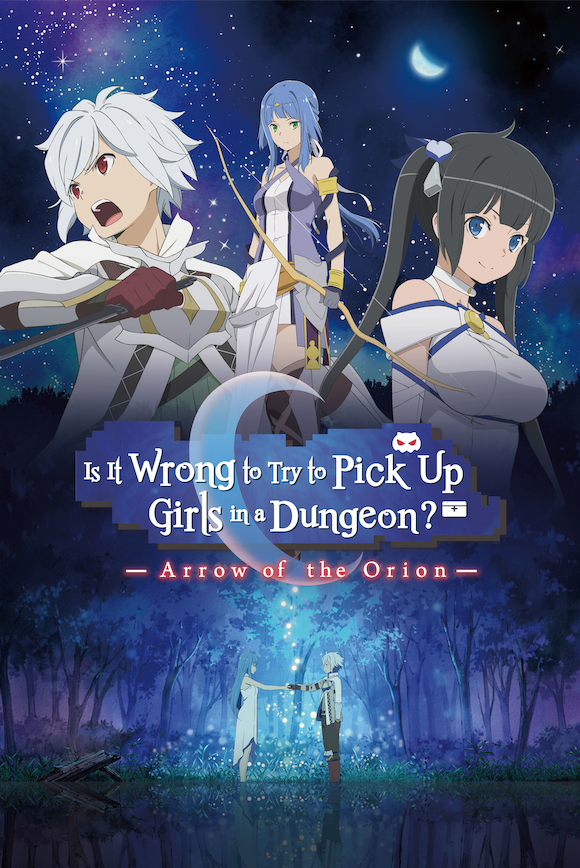 IN THEATERS JUL 23
TICKETS AND INFO: fathomevents.com
Far from the dungeon beneath Oraria rises a new threat, one the beautiful goddess Artemis has sworn to destroy with the help of her chosen warrior. But this fighter isn't the renowned Ais Wallenstein or another stor ied hero of Orario legend. Instead the fate of Artemis' quest falls upon the shoulders of Bell Cranell, who must partner with the goddess and stand against the menace lurking in the remains of a distant, ancient city. Although Bell is the ordained champion of Artemis and a member of the goddess Hestia's familia, their adventure will test every skill and take every ounce of courage that Bell has — and perhaps, along the way, turn him into the hero he has always aspired to be.
This limited event will include an exclusive special feature giving eager fans a retrospective look at the franchise as a whole.