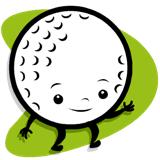 We are having a mini-golf outing this month, and everyone is invited! According to the recent poll, September 28 was decided as the day to do this.
When:
Sunday September 28, 2014
Where:
Novelty Golf & Games
This place also has batting cages($1 per 12 pitches), a small arcade, and a small restaurant. Oberweis Dairy/Ice Cream is also right across the street.Overall this sounds like it would be a fun, casual, social day for members!
Please keep in mind that we may have to make reservations depending on how many people RSVP, so we will need to know if your seriously interested.
For all the details, and to RSVP, please visit the mini golf event announcement in our forum.
If you are unable to view the event, please make sure you have permission to view the club meetings forum.
Hope to see you there!