From July 5 through August 1, the Gene Siskel Film Center presents Studio Ghibli Returns. Our series of eight films reprises six of the most popular titles from last summer's Castles in the Sky retrospective, all directed by Hayao Miyazaki, and adds two more: FROM UP ON POPPY HILL by Goro Miyazaki and GRAVE OF THE FIREFLIES by Isao Takahata.
Ghibli fans of all ages have discovered the abundant charm and awe-inspiring artistry of Hayao Miyazaki's extravagant fantasies including SPIRITED AWAY, PRINCESS MONONOKE, CASTLE IN THE SKY, and NAUSICAÄ OF THE VALLEY OF THE WIND. His gentle and tolerant visions of childhood have made KIKI'S DELIVERY SERVICE and MY NEIGHBOR TOTORO enduring classics for many families and adult cinephiles alike.
Takahata's much-requested tragic masterpiece GRAVE OF THE FIREFLIES was not available for theatrical exhibition in the U.S. last year, but we are pleased to add it to this series. The Ghibli legacy looks to be in good hands with next-generation director Goro Miyazaki's second feature FROM UP ON POPPY HILL, a tender tale of first love and family crisis that makes the most of its detailed and beautifully rendered townscapes.
Trademarks of the Studio Ghibli film include breathtaking visual style, characterizations often derived from Manga (Japanese comic books), a concern for the environment, and a deeply affecting, expansive view of family and community. Studio Ghibli continues to create films through the labor-intensive technique of cell animation, requiring thousands of hours by artist/technicians to draw each frame.
All but two films screen in 35mm prints. Where available, and as noted, we offer the option of seeing films in the original Japanese-language version with English subtitles, or in the English-language version with voices by major stars.
For all the information on the films, showtimes and tickets, visit http://www.siskelfilmcenter.org/ghiblireturns
We will also be adding the individual film showtimes to our event calendar, but here is the full listing of showtimes:
SPIRITED AWAY
Friday, July 5, 3:00 pm (English)
Sunday, July 7, 5:00 pm (English)
Thursday, July 11, 6:00 pm (subtitled)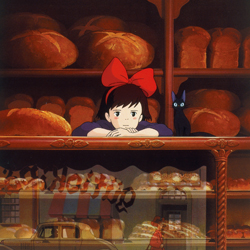 KIKI'S DELIVERY SERVICE
Saturday, July 6, 5:45 pm (English)
Sunday, July 7, 3:00 pm (English)
Tuesday, July 9, 6:00 pm (subtitled)
GRAVE OF THE FIREFLIES
Friday, July 12, 6:15 pm (subtitled)
Sunday, July 14, 3:00 pm (subtitled)
Monday, July 15, 6:00 pm (subtitled)
Tuesday, July 16, 8:00 pm (subtitled)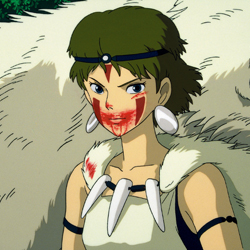 PRINCESS MONONOKE
Sunday, July 14, 4:45 pm (English)
Thursday, July 18, 6:00 pm (subtitled)
FROM UP ON POPPY HILL
Friday, July 19, 6:00 pm (English)
Sunday, July 21, 3:00 pm (English)
Monday, July 22, 6:00 pm (subtitled)
CASTLE IN THE SKY
Sunday, July 21, 4:45 pm (English)
Thursday, July 25, 6:00 pm (subtitled)
MY NEIGHBOR TOTORO
Friday, July 26, 6:15 pm (English)
Sunday, July 28, 3:00 pm (English)
Tuesday, July 30, 8:15 pm (subtitled)
NAUSICAÄ OF THE VALLEY OF THE WIND
Sunday, July 28, 4:45 pm (English)
Thursday, August 1, 6:00 pm (subtitled)