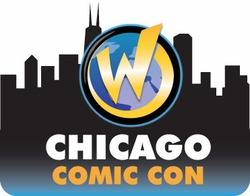 CHICAGO COMIC CON
AUGUST 11-12-13-14, 2011
THUR-FRI-SAT-SUN
Join tens of thousands of fans as they converge at the Donald E. Stephen Convention Center (Rosemont) at Chicago Comic Con Wizard World Convention to celebrate the best in pop culture. Chicago Comic Con brings it all – Movies, Comics, Toys, Video Gaming, Games, TV, Horror, Wrestling, MMA, Original Art, Collectibles, Anime, Manga & More! Chicago Comic Con is brought to you by the group who produces the most widely attended Comic Con tour!
Guests Include:
Bruce Campbell
Sir Patrick Stewart
LeVar Burton
Felicia Day
Christopher Lloyd
Ray Park
James Marsters
Tia Carrere
Peter Mayhew
Full listing of guests is here on the website
http://www.wizardworld.com/home-ch.html
GET CHICAGO COMIC CON TICKETS NOW!
GET CHICAGO COMIC CON VIP TICKETS NOW!
LOCATION
Donald E. Stephen Convention Center (Rosemont)
5555 North River Road
Rosemont, IL 60018
HOTEL AND TRAVEL INFO
Click Here for Hotels and Travel Info
SHOW HOURS
Thursday, August 11, 2011 – 5pm – 9pm
Friday, August 12, 2011 – 12 NOON – 8pm
Saturday, August 13, 2011 – 10am – 7pm
Sunday, August 14, 2011 – 10am – 5pm
FLOOR MAP
Click Here for the Chicago Comic Con Floor Map
SPECIAL NEEDS
Do you require a wheelchair or a sign language interpreter? Please contact us at conventions@wizardworld.com.
For more Chicago Comic Con guest and programming updates, become a fan of CHICAGO COMIC CON on Facebook!
Follow us on Twitter by CLICKING HERE!
Save up to 15 percent off the price of tickets by ordering your tickets in advance. Tickets are more at the door.