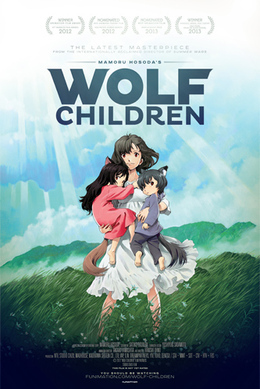 Wolf Children
Presented by Anime Chicago
This is a pending event. It will only happen if a certain number of tickets are sold by November 27th!
Update: We officially sold out in 10 days! Many thanks to all who got the word out. If you missed this opportunity, there is a small chance we could acquire a larger screening room. Follow the event via Tugg for a notification if more tickets become available.
When:
Thursday, December 05
7:00pm
How Much: $12.00 General
Where: Landmark Century Centre Cinema
2828 N Clark St, Chicago, IL, 60657
Join us for the inaugural screening in our monthly anime film series! AnimeChicago presents Wolf Children, the critically acclaimed feature film directed by Mamoru Hosoda (Summer Wars, The Girl Who Leapt Through Time). Show your support for anime screenings in Chicago theaters by attending this event!
Event info and tickets:
http://www.tugg.com/events/6452